Terms Conditions
Website Terms of Use

This website is owned and operated by Sirius Coffee International Pty Ltd and will be referred to as "Sirius Coffee", "we", "our" and "us" in this Terms of Use Policy. By using this website, you agree to the Terms of Use of this website ("the website"), which is set out on this website page.
Using Our website

When using this website you agree to be legally bound by these terms and conditions as they may be modified and posted to our website from time to time. Without prejudice to the above, by using or accessing our website, you agree to be legally bound by these terms and conditions of use as they apply to your use of or access to our website. If you do not wish to be bound by these terms and conditions then you may not use our website.
You must ensure that the personal information you provide is accurate and complete and that all ordering or registration details (where applicable) contain your correct name, address and other requested details. For more information about how we deal with your personal information, please read our privacy policy on this website.
Applicability of Online Materials

Unless otherwise specified the products sold on our website are presented solely for your use. We have used our reasonable endeavours to ensure that our website complies with Australian law. However, we make no representations that the products sold on our website are appropriate or available for use in locations outside of Australia.
The products are provided by Sirius Coffee International Pty Ltd and while we endeavour to keep the information up to date and correct, we make no representations or warranties of any kind, express or implied, about the completeness, accuracy, reliability, suitability or availability with respect to the website or the information, products, services, or related graphics contained on the website for any purpose. Any reliance you place on such information is therefore strictly at your own risk.
In no event will we be liable for any loss or damage including without limitation, indirect or consequential loss or damage, or any loss or damage whatsoever arising from loss of data or profits arising out of, or in connection with, the use of this website.
Copyright

The contents of our website are protected by international copyright laws and other intellectual property rights. We, or other third party licensors, are the owner of these rights. All product and company names and logos mentioned in our website are the trademarks, service marks or trading names of their respective owners, including us. You may purchase products from our website for the sole purpose of using it for home use, office use or commercial use. However, any products purchased may not be modified, copied, reproduced, republished, uploaded, posted, transmitted or distributed, by any means or in any manner, any products or information on or downloaded from our website including, but not limited to text, graphics, video, messages, code and/or software without our prior written consent, except where expressly invited to do so, for example in order to complete any test or questionnaire.
Linked Sites

Through this website you are able to link to other websites which are not under the control of Sirius Coffee International Pty Ltd. We have no control over the nature, content and availability of those sites. The inclusion of any links does not necessarily imply a recommendation or endorse the views expressed within them.
Availability of Our Website

Every effort is made to keep the website up and running smoothly. However, Sirius Coffee International Pty Ltd takes no responsibility for, and will not be liable for, the website being temporarily unavailable due to technical issues beyond our control.
Purchase and Refund

We at Sirius Coffee International Pty Ltd understand that there is an element of risk when purchasing anything via the internet (especially since there are some companies out there who have given the industry a bad name).
However, at Sirius Coffee  International Pty Ltd, we are proud and confident in all our products and that is why we offer a "Freshness Guarantee". Freshness is not just a word, but a promise. Unlike a lot of the big brand names, we distribute your coffee to your door immediately after it's roasted. Why drink old coffee when you can drink 'Siriusly' fresh, good quality roasted coffee.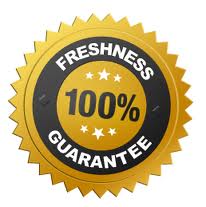 As we provide a "Freshness Guarantee" policy, we do not provide a refund on the products that you have purchased. If you feel the product you have purchased is not fresh, then please send us your concerns through our Contact Us section and we would be happy to discuss this further.
Before you proceed to checkout and make the payment, you must tick the "You have read and accepted the Terms and Conditions" checkbox. By ticking this checkbox you have agreed that the products you have selected for purchase are non-refundable.
Warranty

All coffee machines, coffee grinders and dripolators come with a 12 month parts warranty.