The Mega Crem 2 Group Compak Coffee Machine is by far the most popular Expobar model.
Hand built by skilled professionals, with only the best quality components, this machine demonstrates Expobar's strong attitude towards quality craftsmanship and technology.
User friendly functions include illuminated blue touch pads to control the dose of coffee at the touch of a button, direct pre-infusion, steam pressure gauge, automatic boiler refill and an automatic back-flush program. A real winner with the professional barista.
Product Code :
Expobar Mega Crem 2 Group Standard
(Product Code : 01450230)
Expobar Mega Crem 2 Group High Group
(Product Code : 01450234)
Technical Specifications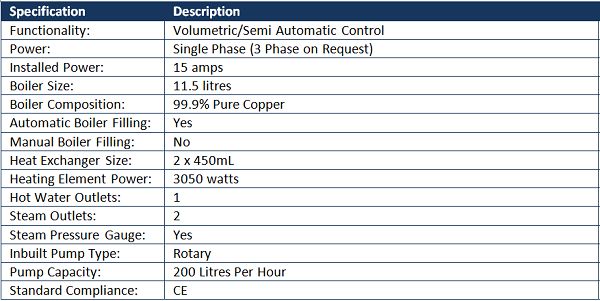 Key Features