The Expobar Office Leva is a domestic coffee machine with a classic stainless steel body. This coffee machine is designed for the office or high end domestic use.
The Office Leva employs sturdy commercial components from a world famous espresso machine line.
Packed with commercial grade features the Office Leva is a true heat exchanger espresso machine. With the 1.5 litre copper boiler, powered by a 2000 watt element and the thermosiphon heat exchanger, this machine has no problem extracting the perfect espresso and texturing 'silky' milk simultaneously.
Product Code :
The product code is 01600104. All Key Features and Technical Specifications outlined above relate to this product only.
Technical Specifications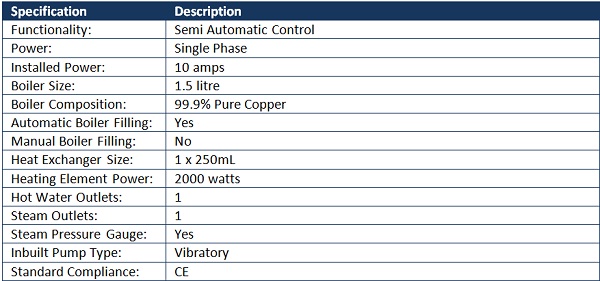 Key Features